Compassionate. Confident. Care.
Your comfort and confidence are our top priority – we'll follow your lead with patience and compassion.
We know that each patient is unique and we will honour your needs. If for any reason you want to take the first steps slower, no worries. If you want to get going sooner rather than later, we can do that, too!
Before we meet your child, we'll have one or two conversations with you to answer your preliminary questions and help you feel comfortable trusting us with your child's care.
Then, at your child's first appointment, we'll get to know your child and his or her needs. If there are moments of stress for you, we'll take a break or help you distract your child. (We have been doing this for a long time and have lots of helpful strategies!)
When we make our treatment recommendations, things like lifestyle, your child's unique needs and personality, and much more will be taken into consideration.
Once we design your child's treatment plan, we'll be with you every step of the way. Small things like flexible hours and appointment reminders will help you manage throughout the treatment process.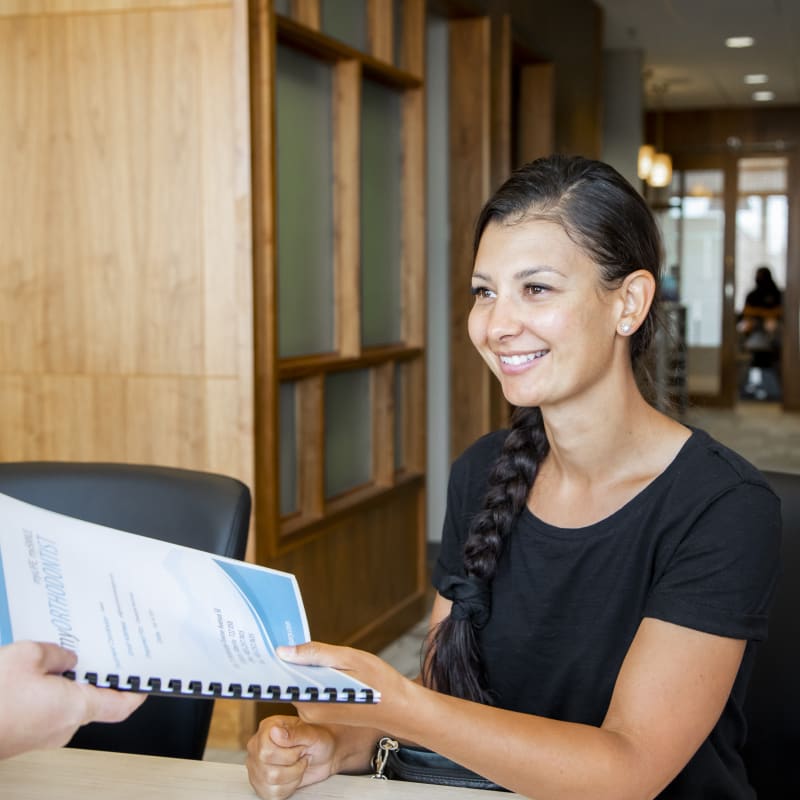 First Visit
During the first visit, we do a thorough review of your child's dental and medical history. We take 2D/3D digital imaging of your child's teeth, complete a comprehensive clinical examination, review diagnosis and discuss treatment options.
Treatment Planning 
Once we agree on a treatment plan for your child, and you are comfortable, our Treatment Coordinator will schedule future appointments and discuss financial arrangements with you, including your ideal payment plan. 
Treatment Begins
Depending on the type of treatment we have settled on for your child, the next step typically will be to create and place a custom-made orthodontic appliance. This could be a palatal expander, braces, or Invisalign aligners.
Ongoing Treatment
Throughout treatment, we'll ask you to bring your child to our office periodically so that we can track his or her progress and make any required adjustments. We'll book your next appointment with us before you leave and will send reminders.