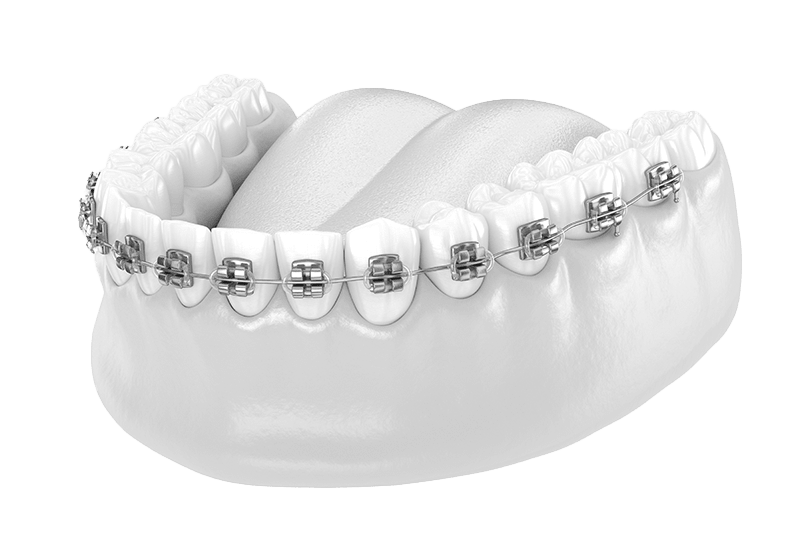 Conventional Metal Braces
Conventional metal braces consist of metal brackets that are attached to the teeth with an adhesive and connected to each other by wire. With the help of periodic tightening every 4 to 6 weeks by your orthodontist, they apply steady pressure to gradually straighten your teeth and align your jaw.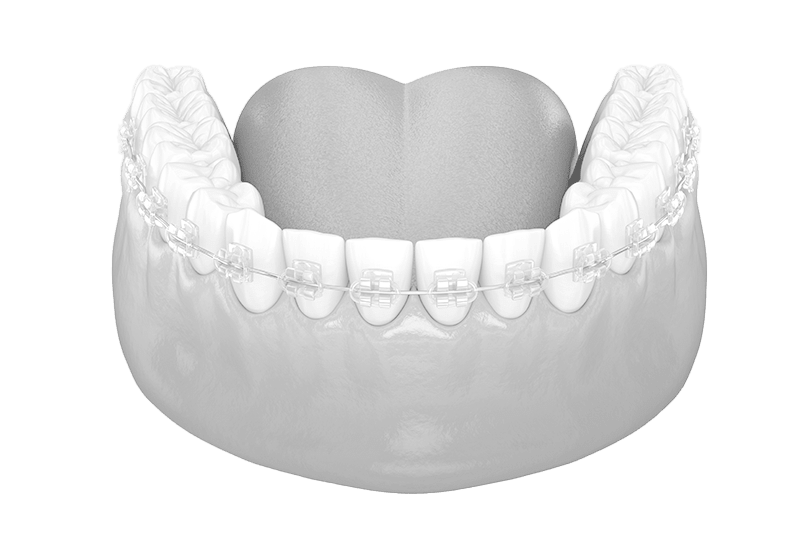 Translucent (Ceramic) Braces
Ceramic braces have brackets that are made of a tooth-coloured ceramic material rather than metallic silver or grey, allowing them to blend with your teeth. This makes them appear translucent when worn. The overall look of ceramic braces is, therefore, more understated than that of regular braces with metal brackets.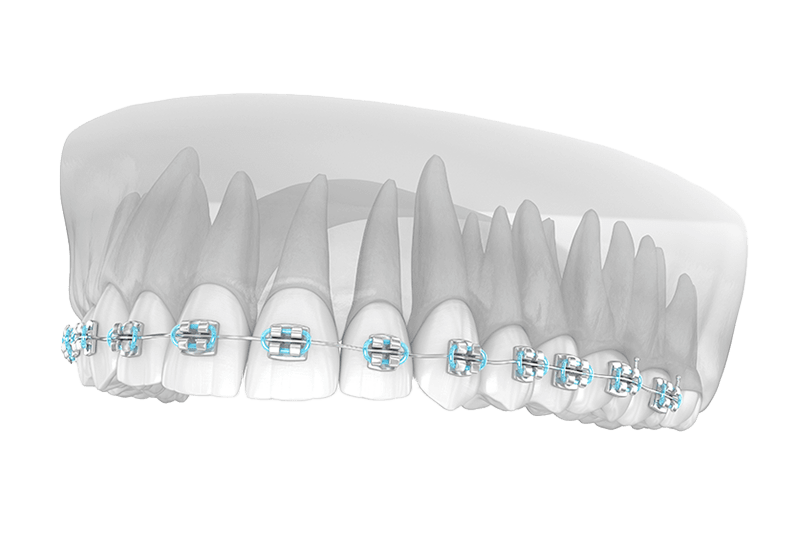 Coloured Braces
The tiny elastics (or bands) that go around the brackets of your braces come in a whole rainbow of colours. These elastics are changed during your adjustment appointments with your orthodontist every 4 to 6 weeks, so if you like, you can choose a new colour or combination of colours at each visit!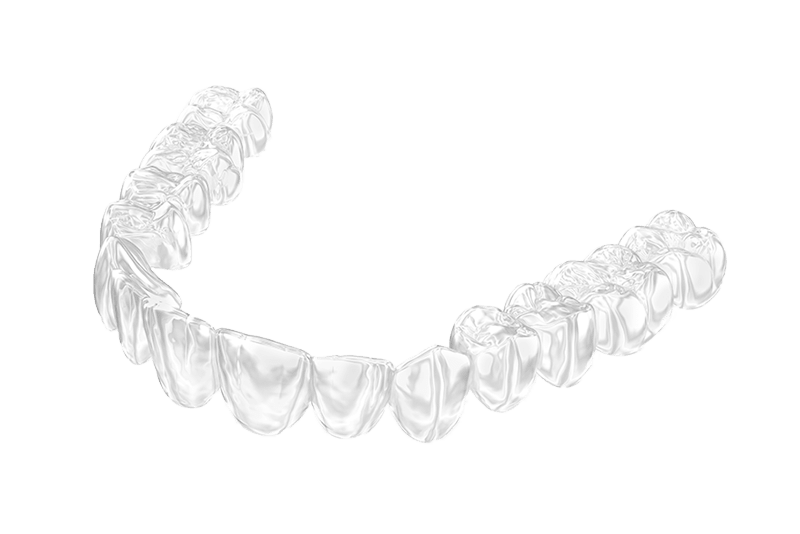 Invisalign (Clear Aligners)
Invisalign clear plastic aligners are custom-made to fit your teeth. While they straighten teeth just like braces do, they are difficult to see when worn due to their clear plastic construction. As treatment progresses, your teeth will shift into their correct positions.