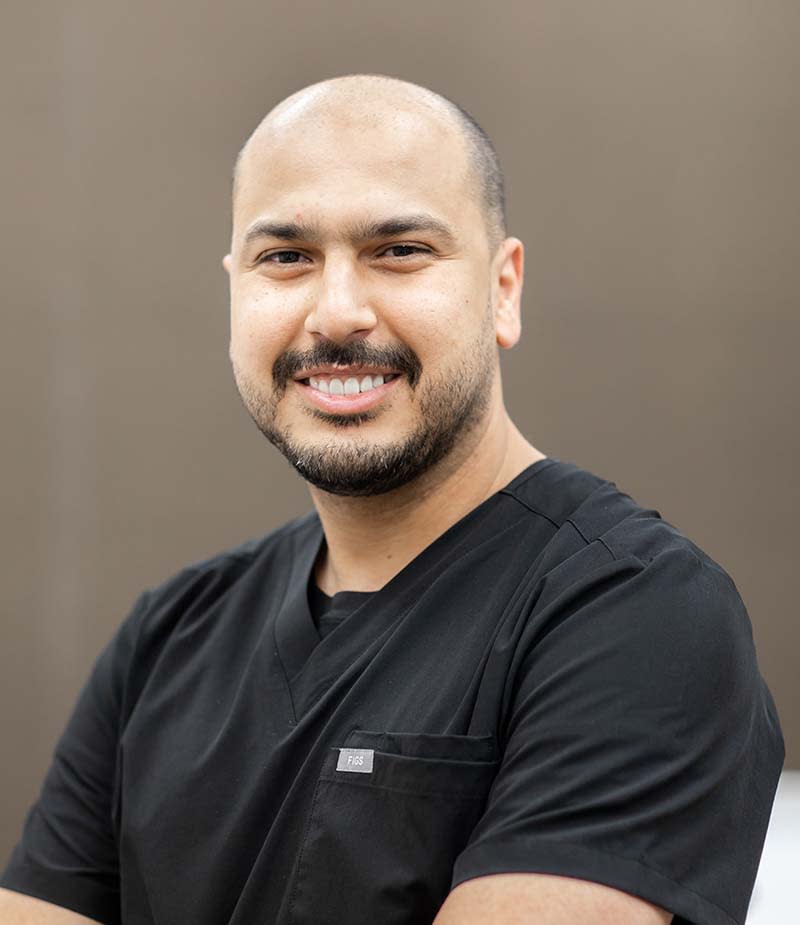 Registered Specialist in Orthodontics
MSc, Ph.D., McGill University; MSc (Ortho)
University of Alberta; FRCD(C)
Dr. Eimar has built his career around his passion for creating healthy smiles and improving his patient's self-esteem and confidence.
A Canadian-educated professional, Dr. Hazem Eimar received his Master of Science in Dental Sciences and Doctor of Philosophy degree in Craniofacial Sciences at McGill University in Montreal. His passion for dentistry pushed him to further his education, and he completed his Master of Science in Orthodontics at the University of Alberta. During his academic career, Dr. Eimar published 28 articles for dental and orthodontic scientific journals. He is currently a Diplomate and a member of the American Board of Orthodontics, and a fellow of The Royal College of Dentists of Canada.
From the Rocky Mountains to Banff National Park and the kind-spirited people throughout the province, Dr. Eimar is proud to call Alberta his home. When he is not practicing, he enjoys spending quality time with his wife and two children, playing soccer, skating, and perfecting his ping pong skills.
Offering direct to billing insurance, flexible financing, and complimentary consultations, Dr. Eimar looks forward to the opportunity to help both current and new patients put their best smiles forward.